Tickets
---
The component for MODX Revolution, that allow users to create and comment pages of the site.

Main features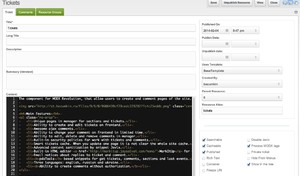 Unique pages in manager for sections and tickets.
Ability to create and edit tickets on frontend.
Awesome ajax comments.
Ability to change your comment on frontend in limited time.
Ability to edit, delete and remove comments in manager.
Built-in security policies for work with tickets and comments.
Smart tickets cache. When you update one page it is not clear the whole site cache.
Advanced content sanitization by snippet Jevix.
Built-in HTML editor MarkItUp for frontend.
Email notices about replies to ticket and comment.
pdoTools based snippets for get tickets, comments, sections and last events.
Three languages: english, russian and ukraine.
Ability to vote for tickets and comments, e.g. like\dislike.
Ability to create comments without authorization.
How to get?
Add new package provider:

Name - modstore.pro
Service URL - http://modstore.pro/extras/

And download all what you need!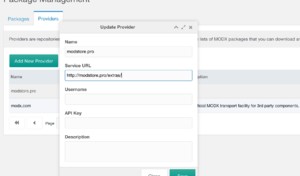 How to run?
Just call snippet
TicketComments
at any page of site.